Flat rate pricing software
Flat rate software allows you to consistently offer accurate pricing, saves you time because you don't have to look up tasks in a paper price book, and removes room for math errors. A digital price book gives techs confidence in their pricing.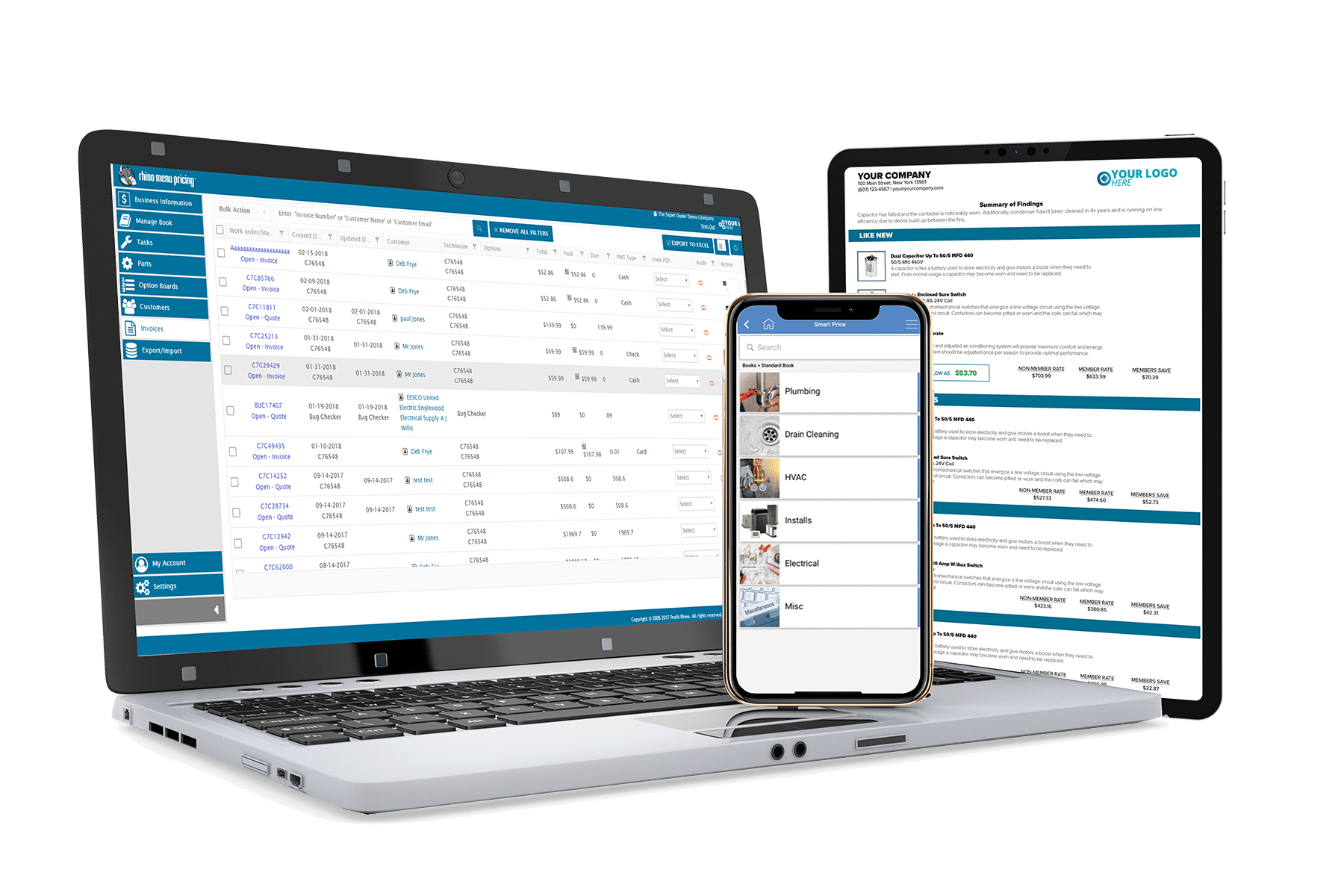 Profit Rhino's flat rate price book software is affordable, comes pre-built and fully customizable. You can be up and running in little as one day! And with no contracts, you can love it or leave it.
What's the difference between Profit Rhino's flat rate vs other digital price books?
• Works with phone or tablet*
• Up and running in one day*
• OEM Pricing
• Quarterly Pricing Updates
• Backed by 30 years of flat rate pricing experience
*Depending on the product you choose
DON'T JUST PRICE, PROFIT
Be confident your pricing is accurate with our easy to use digital price book and management platform, while increasing your average ticket by $100's using the mobile sales tool.